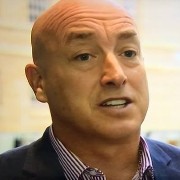 Chris Phillips, CEO & Founder, The International Protect and Prepare Security Office
"Counter Terrorism Top Tips for Business"
The presentation will give an overview of reasons that you should take action, and what you can do to protect your staff, customers and Business against Terrorist attack.
Terrorism, crisis management
Are you fulfilling your Duty of Care to your staff
Are you preparing and protecting your people?
Innovations to help you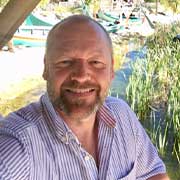 Nigel Peers, Security General Manager, Chester Zoo – NEZS
"Visitor Attraction Security"
The Illegal Wildlife Trade (IWT) is the 4th highest illegal trade at approximately $20 billion a year.
From alternative medicines to status trophies and entertainment, Nigel presents and gives an insight to the challenges in addressing IWT on a global front.
The Illegal Wildlife Trade today
Conservation Implications
The Challenges
A collective response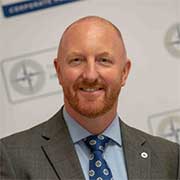 Rick Mounfield, Chief Executive, The Security Institute
"Collaborative Tribes: Security at its best"
Without a governing Council, we, the security sector, cannot claim to be a profession, despite the fact that our sector is full of professional people! Those professional people willingly and altruistically give their time to benefit others. When you pull such collective knowledge together, you form a tribe. A Tribe has many leaders and many more collaborators that make huge gains possible. The Security sector has never been more single minded despite the governance. The tribes are doing it for themselves; and UK is safer as a result.
Professional development
Knowledge sharing
Career Pathways
Interoperability
Don Oakley, Development Director, National Security Inspectorate
"An Independent view of security and fire safety competence"
Understand the role of UKAS accredited certification bodies in helping your organisation to choose suppliers who comply with the latest International and British standards and demonstrate competency.
Oversight of CBs by the United Kingdom Accreditation Service (UKAS)
The regular independent programme of audit companies undergo
How to minimise risk when choosing suppliers