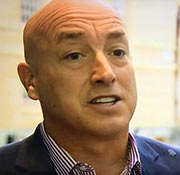 Chris Phillips, CEO & Founder, The International Protect and Prepare Security Office
"Counter Terrorism Top Tips for Business"
The presentation will give an overview of reasons that you should take action, and what you can do to protect your staff, customers and Business against Terrorist attack.
Terrorism, crisis management
Are you fulfilling your Duty of Care to your staff
Are you preparing and protecting your people?
Innovations to help you.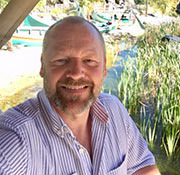 Nigel Peers, Security General Manager, Chester Zoo
"Visitor Attraction Security"
Security in the Visitor Attraction Industry presents business opportunities across the sector, fully encompassing all aspects of the supply chain. From team organisation and deployment, distribution, integration through to end user expectations, Nigel presents an insight in to Visitor Attraction Security and the importance of a sound relationship with systems integrators.
Visitor Attraction Security Overview
Unique Applications
Supply Chain Security
End User Relationship
Service Support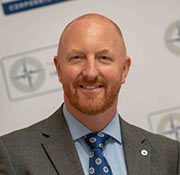 Rick Mounfield, Chief Executive, The Security Institute
"Layered Security and the (mis) use of Llamas"
The Classic Deter, Delay, Detect tactics with a twist for the most expensive of residential estates.
Before assuming the Chief Executive role at the Security Institute, Rick spent the best part of 7 years conducting residential security risk assessments all over the world for his clients. The wealthy families that Rick advised, would not accept the high security measures applicable to corporate estates and so a novel approach had to be conceived that provided the appropriate layers of security without making their home feel like a prison. There is a cautionary note that explains how the use of llamas in perimeter protection could be a vicarious liability that results in serious injury and legal proceedings for the client.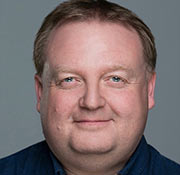 Darren Stanton, TV's Human Lie Detector, Darren Stanton
"Seeing is not always believing"
Deception, Its all around us. It's all about minimising risk. From ensuring someone's insurance claim is real, or a job candidate is being truthful, through to preventing terrorism. Darren will show you how his techniques are being used to keep us safe from those who would seek to do us harm
Men lie more about status and money
Men are 8 times more likely to lie than woman
Woman lie to protect the feelings of others more
Detection counter measures are in a lot more places than you might think