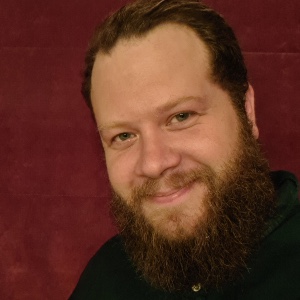 In the latest instalment of our security industry executive interview series we spoke to Initsys Managing Director Adam Berry (pictured, right) about his company, the challenges of operating during a global pandemic, the huge opportunities offered by automation, the under-appreciated impact of climate change on security and the importance of Martyn's Law for events and venues…
Tell us about your company, products and services.
Initsys Ltd is a designer and developer of Crisis Management and Security Management software. What we can provide depends entirely on a customers requirements, but we're able to help with the process of integrating our technology from the very first to the final step, helping customers to make the very best of our software.
What have been the biggest challenges the Security industry has faced over the past 12 months?
Of course with Covid, not having the ability to sit with our clients face to face has been a challenge, particularly in presenting our latest technologies which in some cases have been some time in the making. Remote sessions are fine but potentially hours on end staring at a screen can be taxing in a number of ways for both us and our clients. We're slowly seeing normality resume, and have moved into a new office and can't wait to see everyone.
And what have been the biggest opportunities?
One thing we have pushed in recent years at Initsys is automation, taking the mundane tasks from operators and allowing the technologies within our software to handle it. Covid, for all its downsides, has really emphasised to our clients how important embracing automation is. Everyone has felt the pinch, and had to juggle the issues that come from allowing staff to work from home and with our software able to handle much of what they do behind the scenes it allows them to focus on the more important things.
What is the biggest priority for the Security industry in 2022?
I'm not sure it can be classed as security as such, but the way in which our world is changing is something that control rooms in particular are really going to have to move with. I'm talking about climate change, and the way it is affecting our weather and causing more extreme cases. It affects everything. Everything. It will begin to cause more issues in the future and affect how Companies will look at protecting their properties and assets. Technologies must be used to better protect these, and we're trying our best at the moment to pre-empt this shift.
What are the main trends you are expecting to see in the market in 2022?
I'm pretty sure that for many movement to a cloud based solution will have become a big priority, not just with manufacturers but to end users. Again, looking at the effects of Covid, those without the necessary preparations in place found themselves caught short. Luckily, we were able to help most of our clients move from office/control room working, to home work in the space of less than a day. I know that cloud technologies are nothing new but the recent pandemic has, I think, given lots of people reason to push forward with it a little quicker than they may have otherwise planned.
What technology is going to have the biggest impact on the market this coming year?
It goes back to automation but what we would call "robots" in our software are going to have a huge impact because these will be what make that automation possible. In Merlin we have robots capable of picking objects out of CCTV footage and disregarding any footage that doesn't contain the images we want to see. In 99% of cases of course this is human activity and it can kill a huge amount of false alarms, but it can also be used to look for abandoned packages/cases, and weapons, etc, so it lends itself well to terrorist related incidents and helping to pre-empt them. We can also entirely automate calls and notifications, and react to any responses without human interaction, just a few examples of how robots will continue to be a game changer in 2022.
In 2023 we'll all be talking about…?
The introduction of Martyn's Law. It'll likely be hot topic very soon, but it will take a long time to implement for many venues. It's vital though, and will see a lot of changes in venue security.
Which person in, or associated with, the Security industry would you most like to meet?
I would like to meet Figen Murray, the person behind Martyn's Law as she has taken what was such a terrible loss to her and her family and turned it into something that looks set to make everyone a whole lot safer when we visit event venues of all types.
What's the most surprising thing you've learnt about the Security sector?
Just how behind the times, and I guess "set in their ways" many sectors are. We've had many a battle in the past with people who just don't want to change, which is odd considering our software is actually designed to make their lives easier!
You go to the bar at the Total Security Summit – what's your tipple of choice?
I like Whisky, and particularly like a Whisky from Glasgow called Auchentoshan, but you never see it behind a bar, so in most instances I'll turn to Monkey Shoulder.
What's the most exciting thing about your job?
Showing off our software, of which I'm incredibly proud. We have worked hard to make it what it is and continue every day to strive towards a more complete package that completely eliminates human error.
And what's the most challenging?
Again I eluded to this in a previous response but getting people to change their ways and embrace new technology. I think many have an "if it ain't broke, don't fix it" mentality to what they do but seldom realise that these new technologies could actually help make their job easier and improve what they do.
What's the best piece of advice you've ever been given?
Not to worry about the things your can't control. It's not as easy as it sounds but I do try not to worry about anything that I can have no influence over.
Succession or Stranger Things?
Neither, not a fan of either of those. I am more of a true crime documentary type of person, or something military history related.