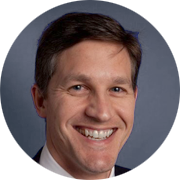 In the latest instalment of our security industry executive interview series, we spoke to Peter Steinfeld (pictured), SVP of Strategic Sales at AlertMedia, about his company, industry opportunities, the challenges posed by COVID-19 and the impact of new technologies…
Tell us about your company, products, and services.
AlertMedia is changing the way companies communicate with their workforce during critical events. We entered this space in 2013 with the goal of breaking the mold of existing solutions for emergency communication. We prioritized a mobile experience and an intuitive product that anyone could use effectively. No amount of preparation can change how our minds and bodies react to the pressure of a real emergency—we wanted an experience that was virtually mistake-proof to set our customers up for success when seconds matter and a message can impact the lives of their employees.

We're also the first emergency communication solution to fully integrate trusted threat intelligence—allowing organizations to automate both the impact assessment and real-time communication around any emerging events. I get particularly excited about our Threat Monitoring product as it completely transforms an organization's ability to get ahead of potentially devastating events, regardless of the resources they have internally.
What have been the biggest challenges the Security industry has faced over the past 12 months?
The biggest challenge of 2020 is definitely the dispersed workforce. Even before the pandemic, we were seeing a trend towards remote work and an increasingly spread-out workforce. Then the pandemic forced everyone to be remote—and at this point, I don't think we are ever going to go back to the way workplaces were before the pandemic.
The reality is, companies still have a legal and moral duty of care to keep remote employees safe. I think a lot of Security teams are wrestling right now with where you draw the line there—and how you make it happen.
And what have been the biggest opportunities?
I think the dispersed workforce is also the biggest opportunity. For too long, the Security industry has been based around this premise of a nine-to-five, 100% in-person workforce. Over the years, that sort of workplace has become increasingly uncommon. The pandemic has forced Security teams to re-evaluate how they keep a dispersed workforce safe—and I think that's a good thing.
What is the biggest priority for the Security industry in 2020?
It may seem obvious, but: security teams need to find ways to protect their workplaces from the threat of COVID-19, as they reopen. It is such a new and unique threat, but it's so important right now.
What are the main trends you are expecting to see in the market in 2020?
If I had to pick three, I would say:
Increased focus on a company's duty of care to keep remote workers safe
More demand for location-based, real-time alerts of nearby threats for individual employees
Organizations reevaluating their current emergency communication needs in light of a remote workforce and new requirements
What technology is going to have the biggest impact on the market this coming year?
Technology that helps organizations keep their remote workforce safe. More specifically: threat monitoring solutions that give companies a view of where their people and assets are located in proximity to threats. The pandemic is just one example of the threats organizations face today. A protest, a building fire next door, a major transportation disruption—yes, these things are unpredictable but with the right technology, you can drastically improve your awareness and shorten the time between an event and your action.
What's the most surprising thing you've learnt about the Security sector?
How much room for improvement many organizations have when it comes to preparing their workplace for foreseeable threats. You'd be surprised how many companies have incomplete personnel data or aren't doing periodic disaster drills, for example. We talk in the industry about the importance of taking an all-hazards approach, but sometimes we lose sight of the simple steps that every organization should be taking.
What's the most exciting thing about your job?
Getting to see the difference we can make for our customers. We have had customers onboard overnight so they can warn their employees about an approaching tropical storm. We helped a billion-dollar grocery chain coordinate their mobile kitchens and disaster relief efforts in Houston during Hurricane Harvey. Recently, we've been helping businesses on the United States' west coast check in on employees impacted by wildfires and provide critical information about air quality, excessive heat, and electrical outages. Seeing the impact AlertMedia can make for those companies is always rewarding.
And what's the most challenging?
All the uncertainty right now—with the pandemic, remote work, economic conditions. There's also a lot of employee anxiety right now that flows from that uncertainty. Finding the right way to navigate that, both for our own company and in the services we provide to customers, is a challenge. But the challenge is what keeps me motivated, and I'm so proud of how AlertMedia has been able to help customers and our own employees through these uncertain times.