David Brock is Managing Director of LetUsFixIt, a computer support and security service. In this article, he takes a closer look at the risks business travellers face when connecting on the go and what they can do to protect themselves.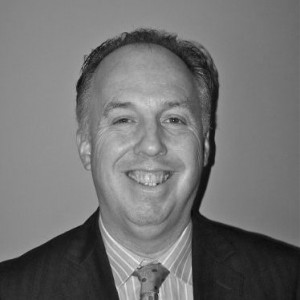 In today's global market, travelling overseas for business is a necessity, and one that is on the rise. The latest figures from the Office of National Statistics show that there was a 7.1% rise in people leaving the UK for business purposes from 2014 to 2015 — 8.9 million visits up from 8.3 million.
With more people heading to new shores to conduct company affairs, there are more travellers who need to report back to colleagues at home, while staying in touch with contacts on the trip. The requirement to get online and stay up-to-date is putting pressure on staff to connect as soon as they can, often with little regard for security.
A survey on the subject by Kaspersky Lab found that 59% of people in senior roles say that they log on immediately upon arrival because they are expected to work on the go, while three in ten senior business managers said that they had been the victim of cybercrime while abroad. One problem lies in the fact that roughly one third of people assume their company has set up strong security measures as a default, and don't pay any real attention to the dangers of connecting in another country.
With all of this in mind, let's look at some of the ways that you can minimise the risks you face when travelling for business. Read on to find out more.
Put a lock on your devices
Almost every device that can connect to the internet on the go has security settings that enable the user to unlock it with a password, PIN number, fingerprint scan, or some other measure. You should make sure that you've put this in place on all of your devices, and that you change PINs and passwords on a regular basis. If your phone, laptop, or tablet is stolen, this will provide the very first barrier of protection against a breach.
Don't connect to unsecured wi-fi networks
Though public wi-fi networks can be a big help when you need to check your emails or find some information when on a business trip, they also present a security risk. Open networks can be monitored with the right set-up, so someone could be observing all of your internet traffic. Furthermore, free hotspots can be infected or even set up by a malicious user, leaving your device at risk of an attack.
Unless a network is secured with encryption (look for a WPA/WPA2 password), you should think twice about connecting. Take the time to enquire about your hotel's wi-fi and what security measures they have in place, particularly if you need to access confidential data over it. Also, if your phone or tablet has an auto-connect option, it's best to turn this off to avoid unknowingly putting it at risk.
Ensure you have anti-virus software installed and updated
Should the worst happen and one of your devices picks up a malicious programme on your travels, having reliable anti-virus software installed gives you the best chance of easily clearing up the problem. As this software needs to stay one step ahead of viruses and malware, you should always make sure you accept any new updates to ensure maximum security.
If your company has not already added an anti-virus as part of its security policy, you can find detailed and fair reviews of various brands from PCAdvisor, which can help you choose one that is right for you.
Keep your operating system up to speed
Like anti-virus software, your operating system needs to be updated so any loopholes in its security that malicious programmes can exploit are closed. Take the time to download any new versions before you leave the country and you can ensure your device will be protected when used abroad.
Switch your Bluetooth off for your trip
When you are travelling, even Bluetooth can present a problem. If you leave your device's connectivity switched on, anyone nearby could potentially hack into your secure data. As you will be frequenting crowded places like airports and train stations, which are easier targets for anonymous assailants, you should try to keep your Bluetooth switched off when overseas.
Follow the advice in this article and you will be able to travel for business with a lot more confidence in your online security.